Support
The Mission Of Assumption
Rocket Spectacular
We are excited to announce that Saturday, February 4, 2023, will mark the 42nd year for the annual Rocket Spectacular Benefit Dinner and Auction, and we couldn't be more thrilled to celebrate this special occasion with you. This year's theme is "Run for the Rockets; a Derby Experience Like No Other!"
For questions or information on how to get involved in the 2023 event, please contact Tricia Ferree.
Interested in sponsoring the event? Click here to receive more information.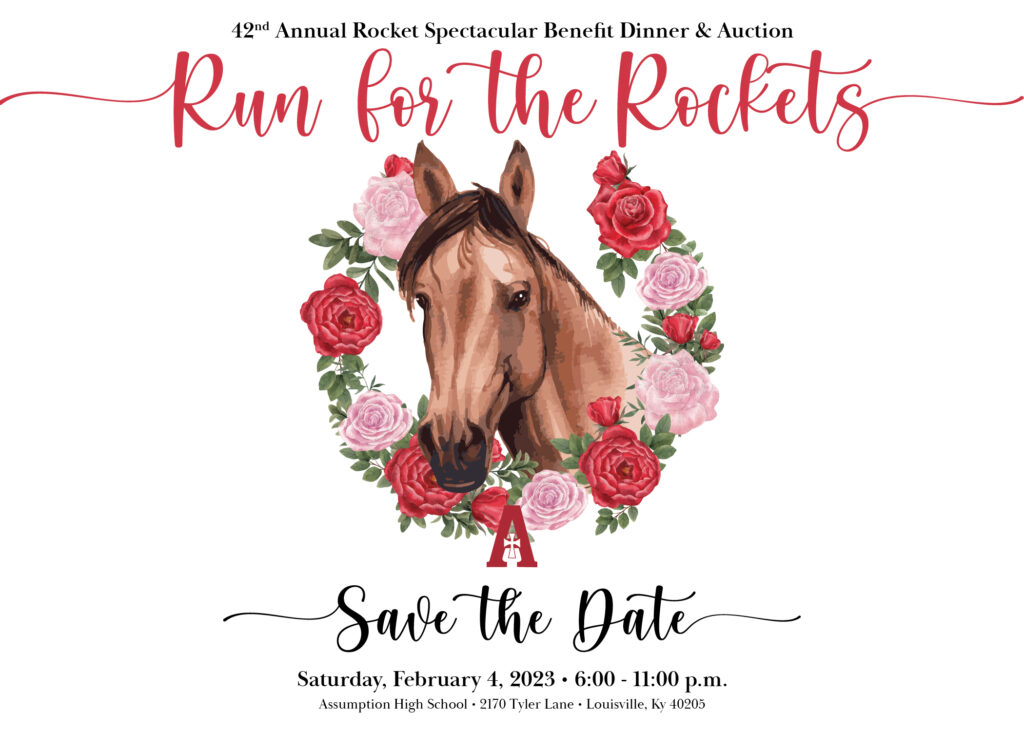 All proceeds from Rocket Spectacular benefit our financial assistance program. Your support allows more young women to experience the community of Assumption.
As always, we appreciate the unbelievable amount of support in helping to advance the mission of Assumption.
SPECIAL THANKS TO OUR 2022 SPONSORS
This event would not be possible without the support of our corporate sponsors and friends.

Assumption High School is a 501(c)3 not-for-profit organization. Your contribution is tax deductible as permitted by IRS regulation. No goods or services were provided in exchange for your generous donation.