Assumption Alumnae Spotlights
Assumption celebrates our alumnae for their career and professional achievements, outstanding community service, and so much more! We are excited to dedicate this page to the accomplishments of our graduates who are making a difference in their communities.
If you are or know an alum that you would like to celebrate, please use this form to submit the information. Submissions will be reviewed for content, and if we have any additional questions we will reach out to you for more information. New profiles will be posted monthly!
To read more about each alumna, please click the circle to expand information.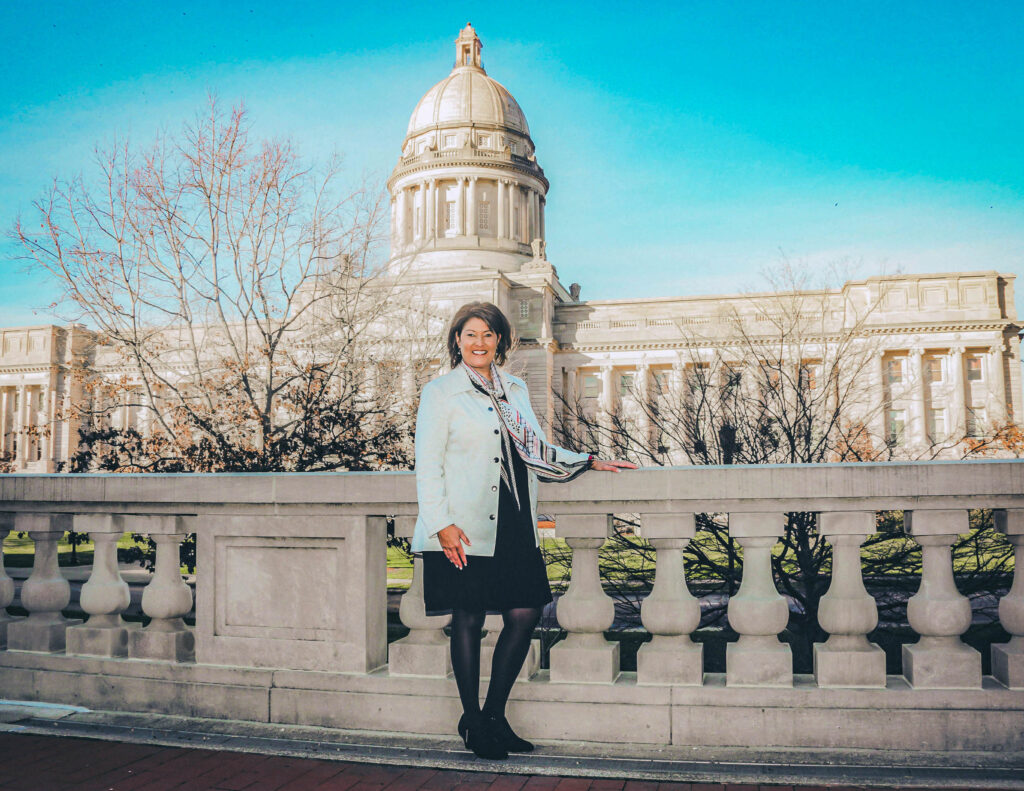 Paula was featured in the Hispanic Executive Magazine for her work as Senior Counsel for Governmental Affairs for the Kentucky Farm Bureau Mutual Insurance Company. Her position has been focused on reforming insurance laws to mitigate various forms of fraud. Read the article here.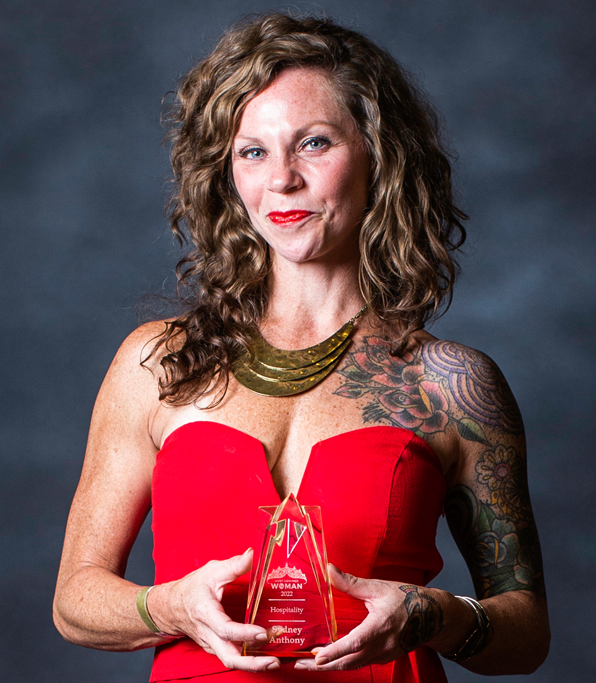 Sydney O'Bryan Anthony '00
Sydney was awarded Today's Woman's Most Admired Woman in Hospitality at the awards ceremony in June. Sydney works as the Director of Event Sales for Live Nation, including events at the Louisville Palace, Mercury Ballroom, and Bogart's.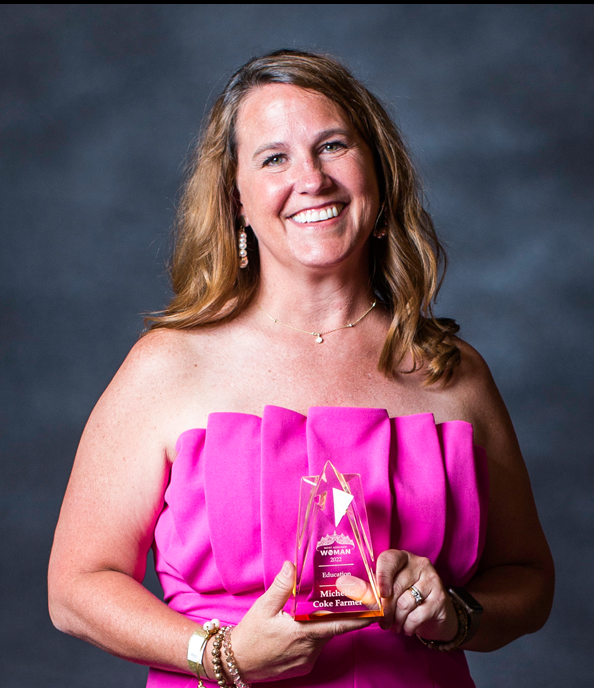 Michelle was awarded Today's Woman's Most Admired Woman in Education at the awards ceremony in June. Michelle works as the Executive Director of Advancement at Assumption High School.
Miss Kentucky USA
On March 26, 2022, Lizzy Neutz was crowned Miss Kentucky USA by Elle Smith, Miss USA 2021. Lizzy is a real estate investor, actress, and model.
St. Gabriel School Teacher
Lisa received the 2022 Father Joseph McGee Award as the outstanding Catholic school educator in the Archdiocese of Louisville. This award is given annually at the Catholic Education Foundation's Salute to Catholic School Alumni Dinner which raises funds for families, parishes and schools.
St. Gabriel School, Principal
Lara received the Archdiocese of Louisville's 2022 Distinguished Catholic School Leader Award. This award is given annually and recognized at a special mass during Catholic Schools Week.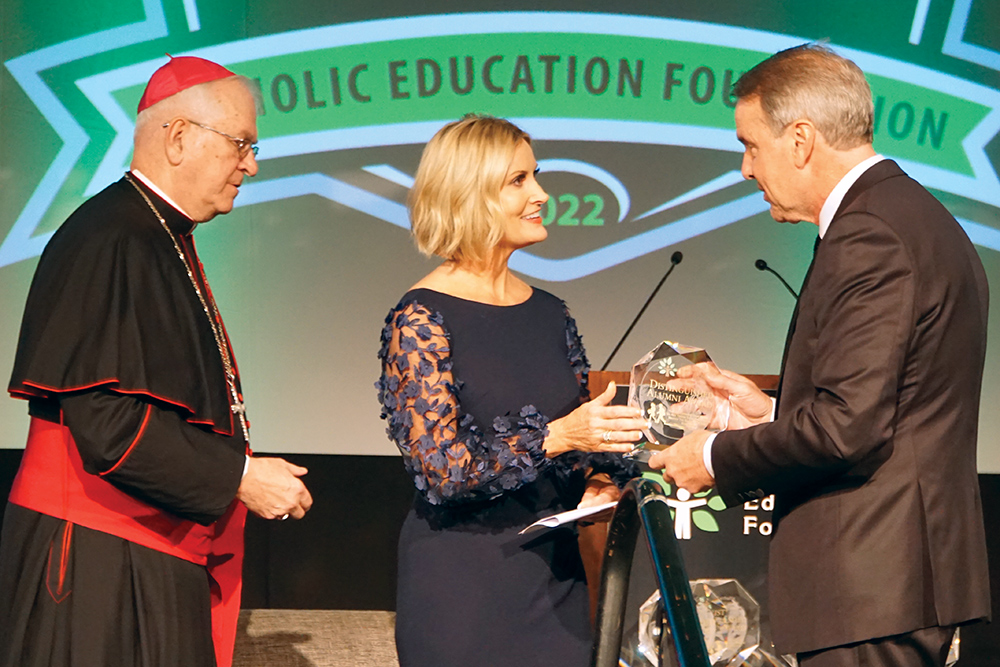 Great Day Live/WHAS-11, Co-Host
Claudia was selected as a 2022 class of Salute Honorees at the Catholic Education Foundation's Salute to Catholic Schools Alumni Dinner. This honor recognizes individuals whose accomplishments in career, community and life highlight the storied tradition of excellence in Catholic schools in Kentucky.
University of Notre Dame, Student
Madelyn participated and won the first ever Miss Indiana Volunteer pageant in Fall 2021. She is active in "I Am That Girl" non-profit and is currently pursuing a Masters of French & Francophone Studies with a minor in Screen Cultures at the University of Notre Dame. Madelyn will participate in the Miss America Volunteer pageant in May 2022.
University of Louisville, Medical Student
Karen was named as a recipient of the 2022 Kelsie Small Future Healer Award for exemplifying excellence, caring, compassion and commitment to education. Karen is currently a student at the University of Louisville School of Medicine.
Northern Kentucky University, Nursing Student
Sarah was selected to serve as a Derby Festival Princess for this year's festival. She is one of five women selected from nearly 80 applicants representing different universities from around Kentucky for the Royal Court. Criteria for selection include knowledge of the Kentucky Derby Festival, poise, intelligence, personality, and campus and community involvement. Sarah has the opportunity to be crowned as Derby Festival Queen in April at the annual Fillies Derby Ball.
Kentucky Humane Society, Veterinarian
Emily was named as the 2021 Kentucky Veterinarian of the Year. Her work has been recognized throughout the region as the vet who helped bring Ethan the dog back to life at the Kentucky Humane Society. She shared with us her career advice for students, stating, "If you love art, go for it. If you love cooking, go for it. Whatever really sets your heart afire, follow that."
Claire was awarded the "Who the Tell the Story" medal at Assumption's Thanksgiving Prayer Service. This medal, sponsored by the Sisters of Mercy, is given to a graduate who lives out the Mercy charism today. After graduating from college, Claire did a year of service in Michigan at a free clinic through the Mercy Volunteer Corp. Now as a student in medical school at the University of Louisville, she seeks to use her knowledge and skills to care for society's most vulnerable.
Laura Wallitsch Durbin '01
Books for Babes, Founder & St. Agnes School, Learning Coordinator K-5
Laura founded Books for Babes, a non-profit that provides books and early learning materials to newborn babies and their caregivers at Louisville healthcare facilities. Books for Babes started in Spring 2020 and has distributed over 1,000 books to area families. Learn more about Books for Babes: https://www.booksforbabesky.org/
Skylar was hired to be the Assistant Coach for the Indiana Tech Men's Volleyball team.