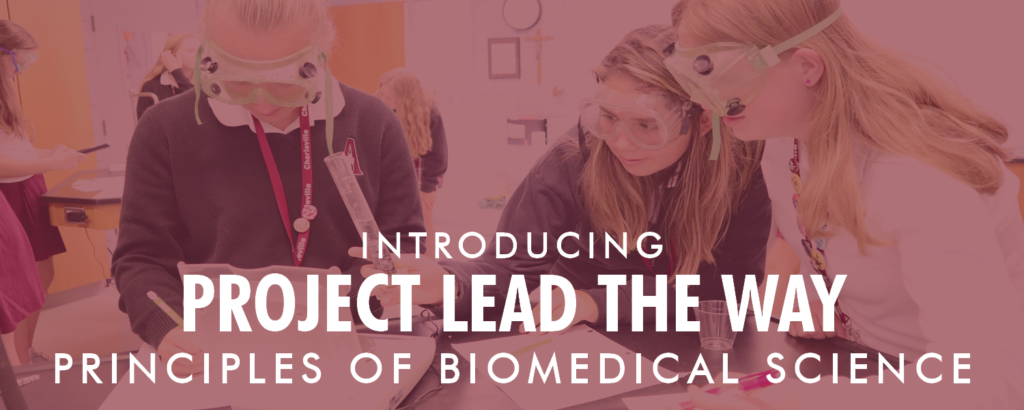 Assumption High School is pleased to announce our partnership with Project Lead the Way as we introduce our new Biomedical Science Program for 2020-2021.
Whether discovering new cancer treatments or teaching healthy lifestyle choices to their communities, today's biomedical science professionals are tackling big challenges to make the world a better place. PLTW Biomedical Science students take on these same real-world challenges in their high school science classrooms. As part of the Biomedical Science Program, students will engage in compelling, hands-on activities and work together to find solutions to problems. Students in the Biomedical Science Program will acquire knowledge and skills in biomedical science, as well as in-demand, transportable skills like problem solving, critical and creative thinking, communication, and collaboration that they will use in high school and for the rest of their lives, on any career path they take.
Assumption freshmen will merge their study of biology and Project Lead the Way's Principles of Biomedical Science course for an engaging and challenging approach to the study of biological sciences. Students opting to take this course will open doors to additional Project Lead the Way courses throughout their Assumption careers.
Project Lead the Way's mission fits perfectly with Assumption's philosophy of learning. By immersing students in activities like practicing suturing and constructing body structures from clay, PLTW Biomedical Science equips students with knowledge and skills that will allow them to address the challenges of the future.
To learn more about the laboratory, clinical, scientific experimentation, and professional skills that students obtain through the Principles of Biomedical Science Course see the course resume and flyer below.