Open House | November 13, 2021
11:00 a.m. – 3:00 p.m.
We invite seventh and eighth grade students and their families to the Assumption Open House on Saturday, November 13 to meet teachers, students, and other Future Rockets as you learn more about the Community of Assumption. This event provides your family the opportunity to tour our campus, learn more about academics, clubs, athletics, and campus ministry, as well as hear from students and teachers.
STUDENT SPEAKERS
Four Assumption students will be speaking in the theater at 11:30 a.m., 12:30 p.m., 1:30 p.m., and 2:15 p.m. Hearing from these students will give you the chance to hear briefly from a student in every grade level more about how faith guides, compassion inspires, integrity matters, and excellence empowers at Assumption.
If you are interested in hearing the speakers, we encourage you to plan and schedule for arrival time up to 30 minutes prior to the speakers begin.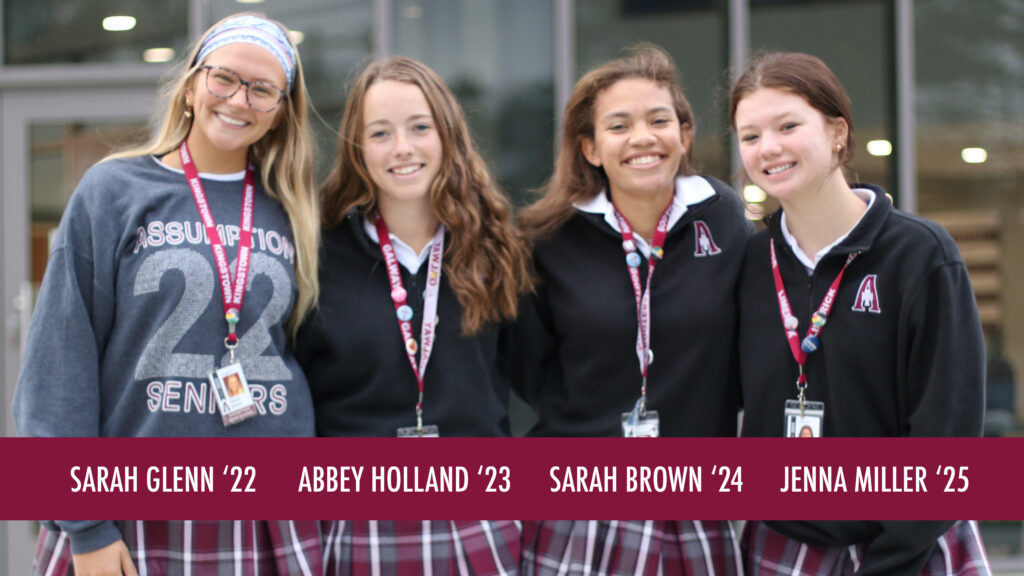 Details on booking can be found on the sign up via the link above.
What to expect at Open House:
Hear from students about their experience at Assumption.
Receive a personal tour of our campus, including our expansion with our beautiful new chapel, cafeteria, main office, Atrium, and additional classrooms!
See a live theater performance from the Rose Theatre Company previewing Les Miserables, our spring musical!
Cheer on the dance team as they perform in the gym.
Talk with athletic coaches and athletes to learn more about Assumption Athletics.
Learn more about our AP Capstone Diploma Program, Learning Support Center, Guidance & College Counseling Center, Achievement Center, and more!
Meet parents from the Assumption Parent Organization.
We can't wait to have you visit with us! Get ready to unlock your future at Assumption High School and see all the ways you will excel as a Rocket.
---